#Psst Vuosaari
The organisations of the Helsinki Model -project that work in Vuosaari - Klockriketeatern, KOM-teatteri and the Finnish Museum of Photography - arrange events also together in the area as #Psst Vuosaari. Follow us on Facebook!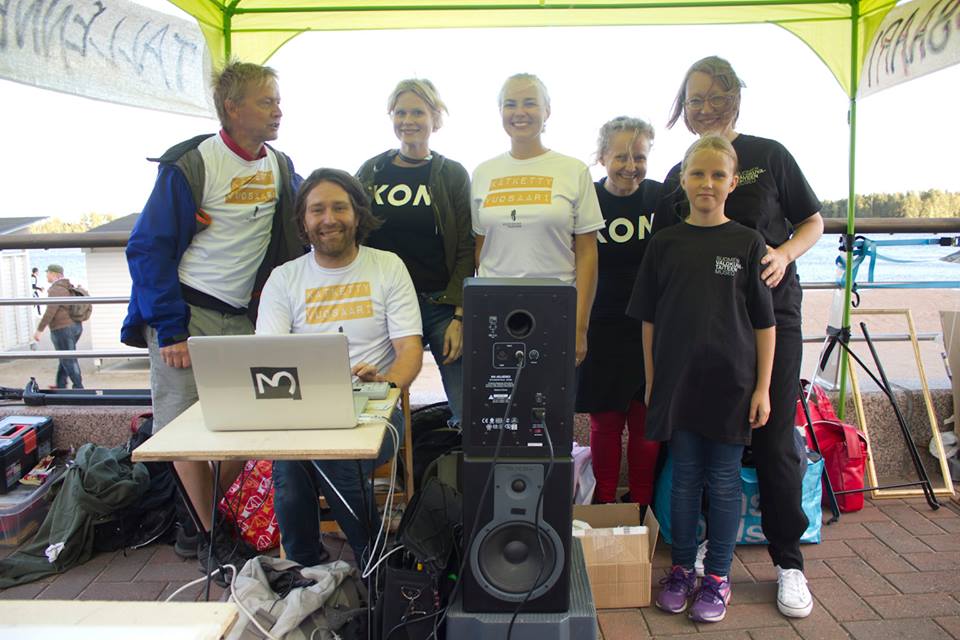 Past events: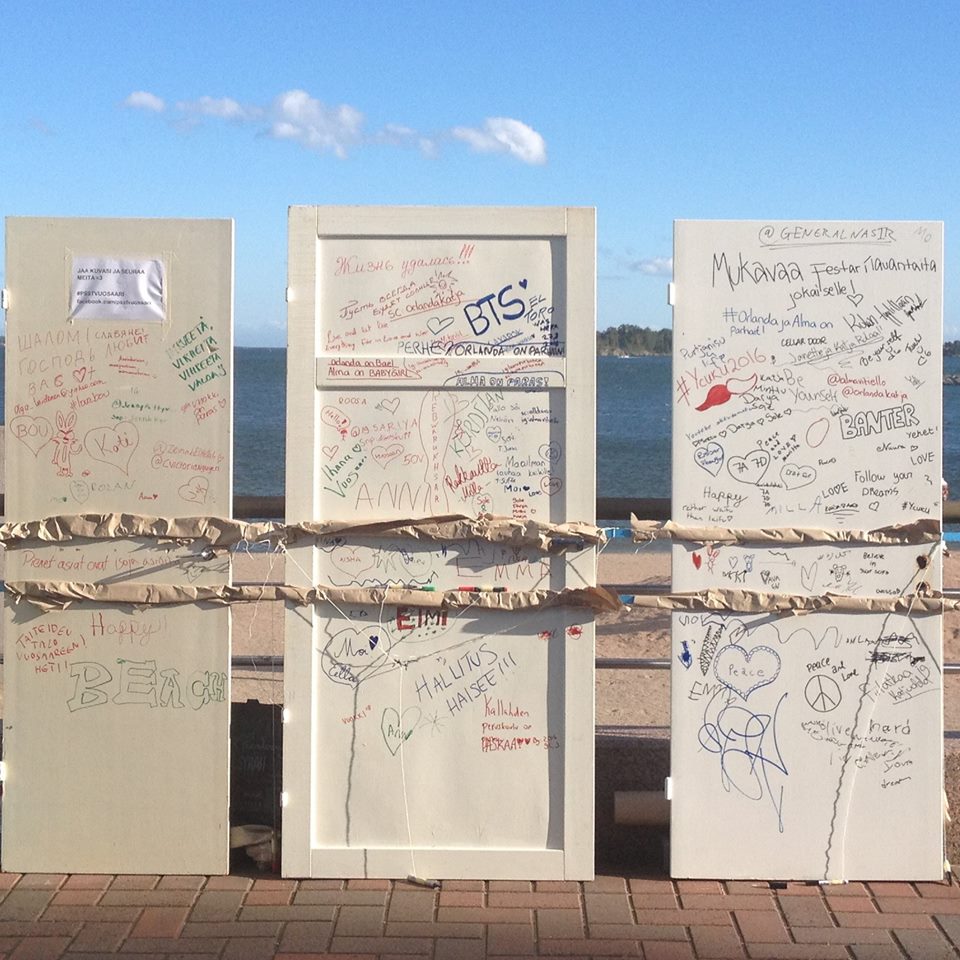 Paljasta Vuosaaresi! Reveal Your Vuosaari!
- arts space
What would be the Vuosaari of your dreams? Or the most interesting detail of the Vuosaari district? If it would be a colour, which one would it be?
#Psst Vuosaari takes over the gallery of Vuotalo in February, where we collect stories, memories and pictures of the local residents creating a communal arts space and a pop-up living room for having a coffee together. During the winter holiday week workshops are arranged that gather the already collected material. Welcome to join us and to reveal Your Vuosaari!
Location: Mosaiikkitori 2, Helsinki
Time: 6.-28.2.2017, open on weekdays 13-18.
Non-stop workshops: 21.-23.2., between 13-18.
--------------------------------------------
#Psst Vuosaari took part in August in a youth festival arranged in Vuosaari. In our own spot, we had Instax-photoshootings, a participatory sound installation and doors to tag greetings on. Check out timelapse video and the result of the sound installation here below.